Magic Tape: 7" Review
by Michael Correy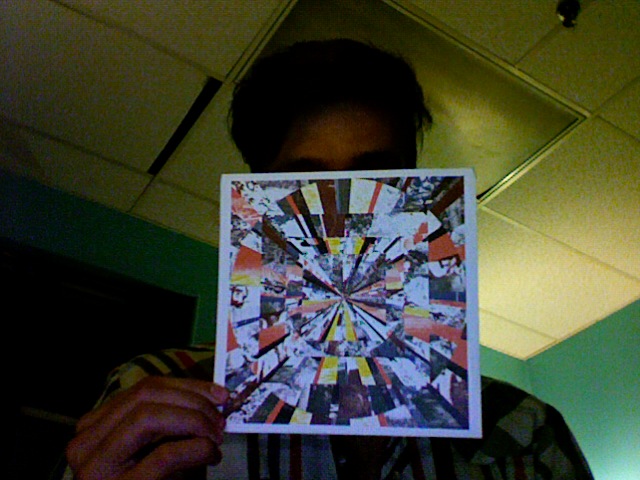 In 1949, RCA Victor released the first 45 RPM single, which was a mere seven inches in diameter. The round vinyl had a large hole in its center, larger than its predecessor, the twelve-inch record. This hole provided an easier play back for the automatic-singles-changer. Everything was smaller and shorter on the 7" record: play back time was only eight minutes on both sides, as opposed to the 12-inch's 30 minutes per side. And of course, the art was smaller and seemly insignificant.

Nowadays, things are different for the 7". The 7" record has become a way to quickly produce an artist's single, which will presumably then become part of a full-length album. The hole in the center of the record has become smaller, and the accompanying artwork—though usually contained on 8x8'' paper—has quickly garnered the same value and importance as all other sizes of records. The recent resurgence of vinyl, including the 7", has had an imperative effect on the independent music community. Tiny yet powerful 7" records serve as a launching platform for most artists on independent labels. Additionally, the format allows a modest amount of an artist's sound to be released in a sonic quality that is more resonant than CD, and more physically tangible than an MP3 download.

I live in Brooklyn, where one encounters rising artists and their 7" singles almost everyday. However, artists like Brooklyn's own Bell are rare. The trio is lead by Russian-born, cheese loving, piano lesson giving, Olga Bell. Bell's latest release is "Magic Tape," a 7" featuring two tracks: "Magic Tape" (A-side) and "Housefire 2.0"(B-side). "Magic Tape's" album cover is flawless: It showcases a glitching array of colors and shapes, which forms a spiral-like pattern. The cover artwork, by Ben Tousley, perfectly complements the A-side track, "Magic Tape." The song's glitchbeat entrance is slightly taciturn; as the song progresses a soft and barren voice enters over the arrangement of electronics. Like a punch to the face (a very good punch to the face), a powerful yet self-effacing Olga strikes with a (danceable) chorus: "this is magic tape / this tape with beats your brain ate." Rounding out the song's end is the sound one might hear when turning off an XBOX or landing a spaceship. Bell was born in 2056.

If you're looking for a summer jam, look no further than "Magic Tape"; it will jam your socks right off your jamless feet. Bell's 7 inch was released on twoyllable records in March 2009.
The middle child of an only child home, Michael Correy is a self-proclaimed prog-writer. His poems and stories include uninteresting syntax, earthworms and domestically violent shapes. The Indiana University graduate obtained all of his understanding from Peanuts characters. Michael writes articles on his laptop held together by tape, even though he owns a typewriter. He has two tattoos and lives in a sausage factory.
All Material © 2009 The New Yinzer and its respective authors